Everyone of us has this group of friends that you could definitely call your "usuals". As in for example if you're often in Starbucks, and the barista knows you're a regular customer, he'll ask you, "the usual"? Hell yeah. The usual. These are the people who you love to death. They know
most of
all your deepest, darkest secrets!! In my case, these people are my usuals <3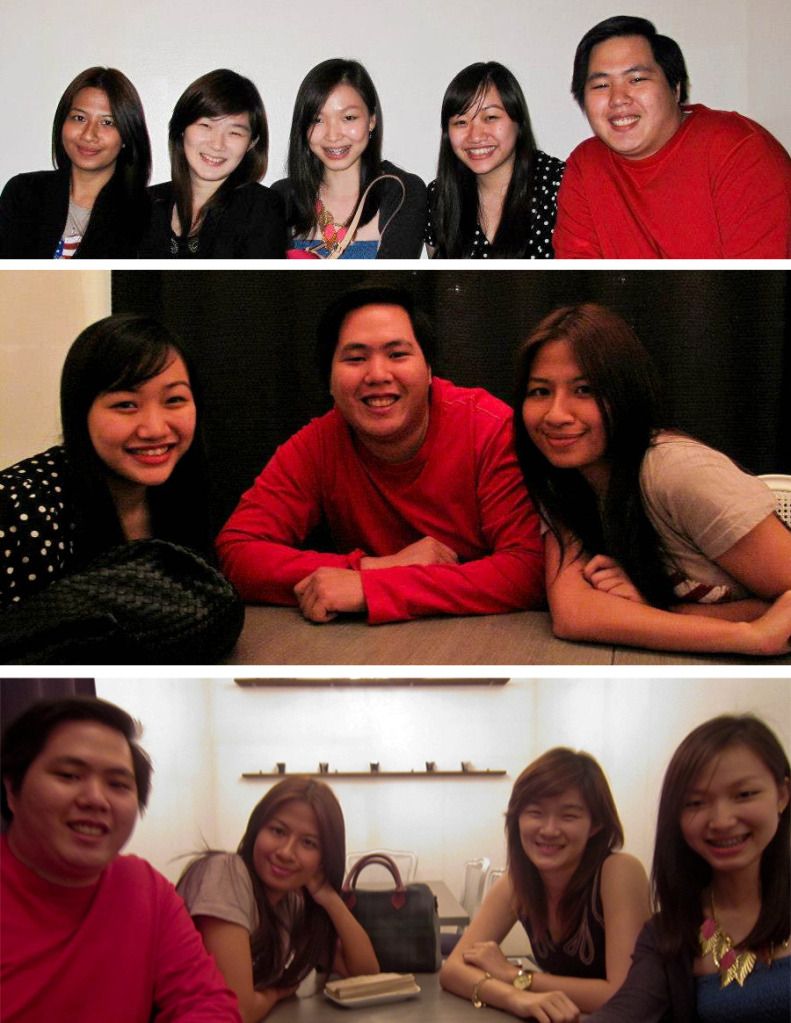 Photos from Katrina Tan
Gre, Kat, Jeanne, and Taps! We've been in an on and off relationship since high school! On and off not because we fight or anything, on and off because our get togethers seem like forever to plan! We eat our Christmas dinners together...two months after Christmas! Hahaha. They're just the craziest bunch, and I love them to bits!
So after a lot of messages through text and Facebook, we finally met up to get some dinner at a new cafe in Sct. Lozano (Tomas Morato area, near Roces) LoLa Cafe + Bar.
Photos from Katrina Tan
The cafe had a really cozy but modern feel. I loved the really cute accents, even in their restrooms. Instead of big-ass chandeliers, they used awesome mason jars for their lights! Mason jars! That's genius, right? I thought that was so Martha Stewart!! The tables and chairs were very old meets new, and the whole place looked really fresh.
We were pretty hungry so some of what we ate don't have pictures anymore. I didn't even bother taking down how much each dish was. But thankfully, they uploaded their
soft opening menu
on their Facebook page! :)

Photos from Katrina Tan
Out of everything we ate, my favorites would have to be our appetizers. I'M TOTALLY IN LOVE WITH CHEESE. Camembert? Boom! And that plate of mixed deli sausages? Boom na boom!
Camembert Cheese with Caramelized Onion, Grilled Honey Green Apple, and Crostini Bread (350 PHP). It's a whole mini-wheel of Camembert goodness! It was deep fried so I guess it kinda shrunk a little, but I love it still had that smooth, melt-in-your-mouth effect -- which I love!! Not a fan of cooked fruit, so I'm not really sure how those green apples tasted. The bread was crisp, but who am I kidding? The Camembert was the star of the show!
Two Sausages Chicken and Hungarian Sausage with Sauted Onions (200 PHP). Obviously a beer match! But we're hungry savages so we just finished this off sans beer. I don't know if they made these since they're not really a deli but hey, they tasted good so I'm not complaining.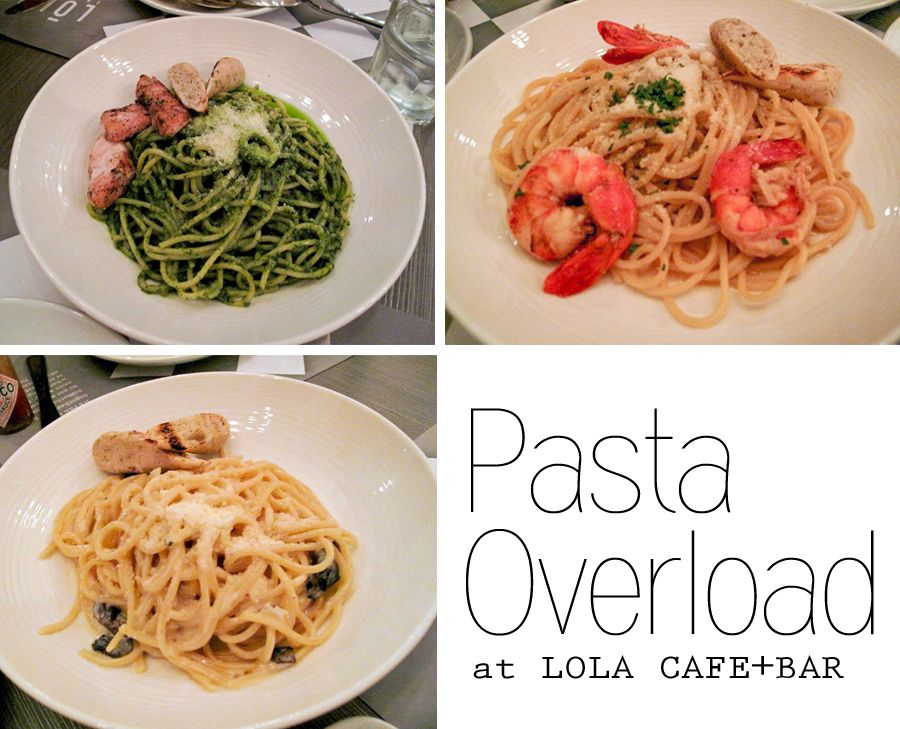 Photos from Katrina Tan
Then we went to pasta land. We loved everything, but my favorite would have to be the one with mushrooms! :-p~~~
Pesto Pasta Fresh Homemade Walnut Pesto with Grilled Chicken (230 PHP). I wasn't able to taste this, but this was wiped out mostly by Gre since she loves pesto. :)
Shrimp Scampi Pasta Light Prawns Pasta with White Wine, Parsley, and Parmesan Cheese (230PHP). Loved the sauce. I think the white wine complemented the cream just enough, because it didn't feel so -- sorry for the lack of a better term -- nakakaumay.
Tartufo Pasta Cream Sauce with Portabello Mushroom and Truffle Oil (260 PHP). Mushrooms are the best vegetables ever. They're not green, leafy, and I don't feel like a goat trying to eat dinner (joke lang to vegetarians hehehe). I loved this the most because again, the cream sauce wasn't too heavy. Plus! The mushrooms were really, as in really juicy!
We also ordered two mains. Fish & Chips and Spicy Chicken Fajitas. They were good, but in my opinion, I think I'd go back for the pastas more than the mains. They're still on soft opening, though, so I'd probably try their mains again once they've officially opened. And I saw that there were also some very interesting drinks and desserts that we failed to try so I think a second trip needs to be scheduled!
LoLa Cafe+Bar
99 Sct. Lozano Street,
Quezon City
Phone: (02) 501-2620
Email: lola.cafe.bar@gmail.com
TTFN :)